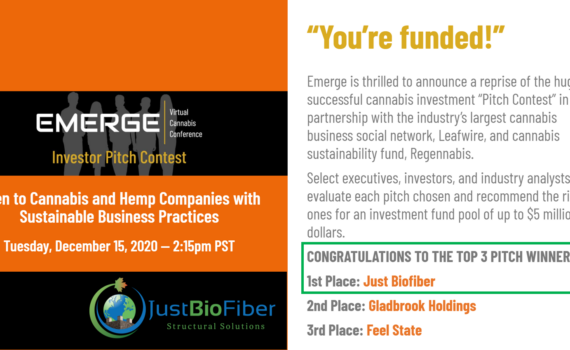 "You're funded!"
Emerge is thrilled to announce a reprise of the hugely successful cannabis investment "Pitch Contest" in partnership with the industry's largest cannabis business social network, Leafwire, and cannabis sustainability fund, Regennabis.
Select executives, investors, and industry analysts will evaluate each pitch chosen and recommend the right ones for an investment fund pool of up to $5 million dollars.
CONGRATULATIONS TO THE TOP 3 PITCH WINNERS!
1st Place: Just Biofiber
2nd Place: Gladbrook Holdings
3rd Place: Feel State