Executive Summary: Download Executive Summary
Powerpoint Overview: Download Introduction Deck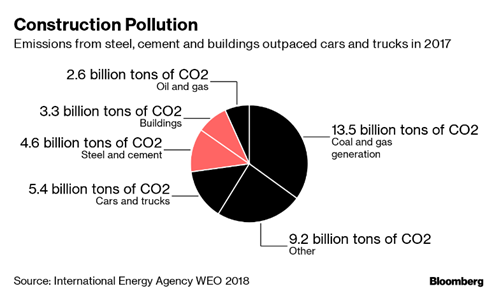 Sustainable Construction.
The building materials sector is a massive and eclectic market – and also one of the world's largest contributors to green-house gas emissions, energy consumption and waste/pollution. Regulations and consumer preferences are moving towards eco-friendly alternatives, an industry already generating $350Bn in sales globally and growing. The Environmental, Social and Governance models of hundreds of global 500 companies' performance are aimed at increasing their global ESG impact and through the use of innovative building systems products that can reduce and create a sustainable environment are in high demand and will be for the foreseeable future.[1]
The Company:  Just Biofiber Structural Solutions, Corp. ("JBF") was founded in 2014 with a vision to bring a sustainable building system to market that would improve quality of living, with lower cost, without waste and easy to construct. JBF has created a patented building system based on structural blocks that outperform virtually all existing and alternative building systems. Now with a backlog of over two years production and global demand – JBF is ready to take the international stage.
Sustainable and Regenerative Development and Design:  Hundreds of cities have committed to net-zero carbon emissions in all new buildings by 2030 – but the existing models cannot support this vision and this is where the new Just Bio Fiber technology comes to the forefront.
JBF can not only meet these objectives but improve all aspects of ESG (Environmental, Social and Governance) using hyper-local sustainable economics – providing full life-cycle support for low cost housing, jobs and agriculture (soil improvement) all through a sustainable CO2 negative building system.
Not only can JBF help the environment but can create jobs and deliver on the promise of sustainable development with respect for the environment, social and governance changes that need to be made for the future of people, planet and prosperity.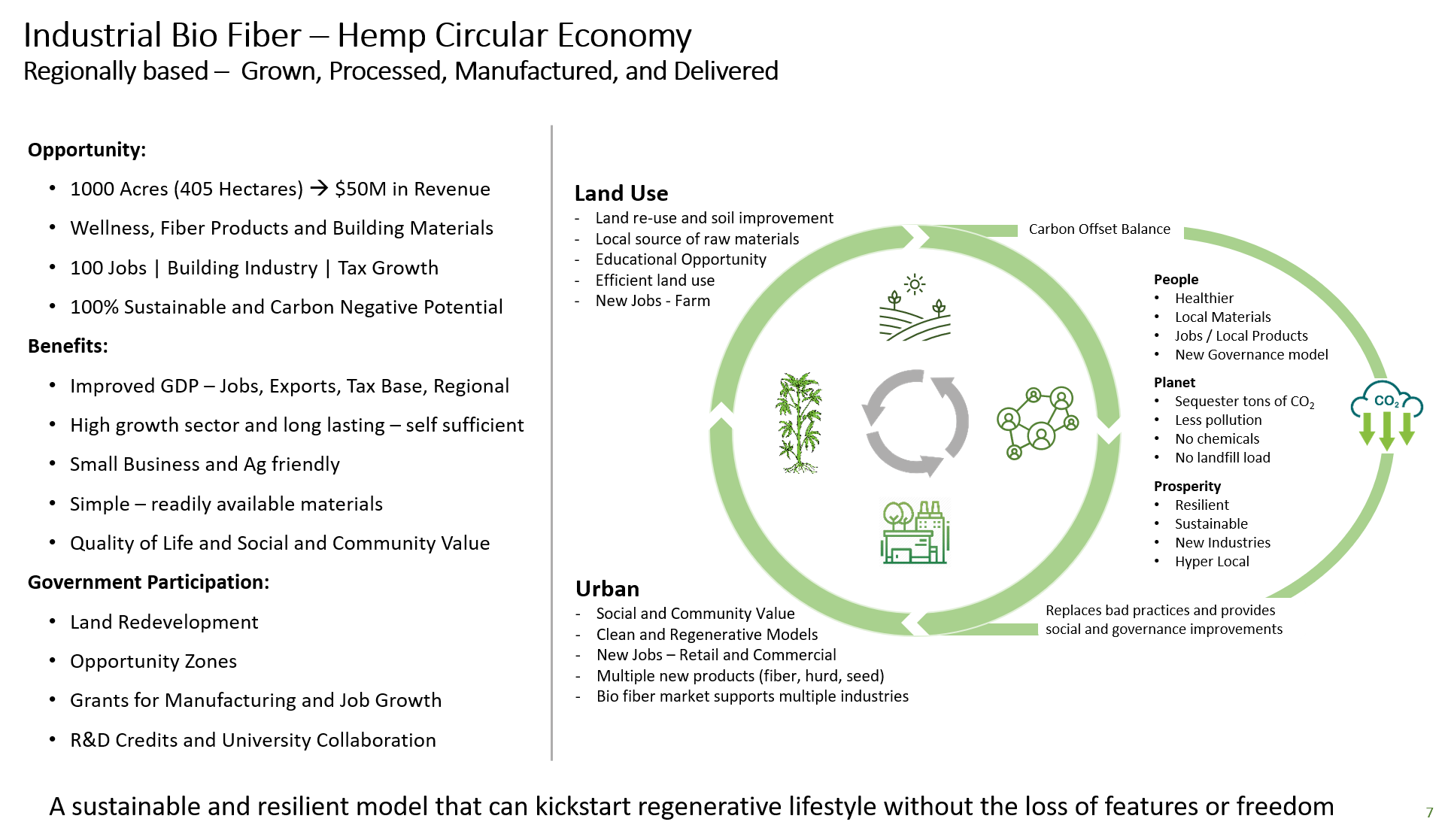 [1] (source: IBIS World: Sustainable Building Material Manufacturing in the US)